Best Way to get Crease-free & Firm Skin – 100% Effective & Long Lasting
Want to reduce fine lines and wrinkles on your skin safely? Our clinically-proven dermal fillers treatment can be a good solution. Your skin tends to lose volume because of decreased fat, collagen, and hyaluronic acid. The degradation in content causes furrows, deeper wrinkles, and laxity.
Dermal or soft tissue fillers help to replace or enhance the volume loss in the face. You can use them alone or combine them with Botulinum toxin or laser rejuvenation to enhance your overall face. As the dermal or soft tissue fillers, containing collagen and hyaluronic acid get inside the affected part, they soothe wrinkles and add volume to your skin.
Hyaluronic acid is a naturally created sugar in the human body, which acts as a cushioning element and transfers nutrients. It holds water and hydrates your skin. 
Here are the ways dermal fillers treatment can enhance your looks:
Smoothen your forehead 

Add volume to upper eyelids 

Fix the under-eye area 

Contour the temples 

Shape your nose 

Lift the midface 

Make cheekbones prominent 

Improve the nasolabial folds 

Add plumpness to lips 

Diminish the appearance of Marionette Lines 

Firm the jawline

 
Why Dermal Fillers Treatment At Clinic Next Face?
At Clinic Next Face, our experienced doctors implement their knowledge and skills to inject the fillers naturally and give you a natural look. We offer advanced facilities and maintain a calm environment.
Only our doctors and assistant staff manage the entire procedure in a consultation room. Our dermal fillers treatment is a lunch-hour process that lasts less than an hour.
What are some of the benefits of combining HIFU Facial With Dermal Fillers?
High Intensity Focused Ultrasound (HIFU) is a non-invasive treatment that uses focused ultrasound energy to target and stimulate collagen production in the deep layers of the skin. It is often used to tighten and lift sagging skin on the face, neck, and body, as well as to improve the appearance of fine lines and wrinkles.
Dermal fillers, on the other hand, are injectable products that are used to add volume and smooth out wrinkles and folds in the skin. They work by filling in areas of volume loss, rather than stimulating collagen production.

A combination of both can really help with skin tightening and wrinkle removal. 
At CNF, we provide 2 sittings of HIFU Facial free with dermal fillers.
What makes CNF the best skin clinic for Dermal Fillers In Bangalore?
It is important to seek treatment from a qualified and experienced doctor for dermal fillers because the procedure involves injecting a foreign substance into the skin. If not administered properly, dermal fillers can cause complications such as infection, allergic reactions, and unintended aesthetic results.
A qualified and experienced doctor will have the necessary knowledge, skills, and training to safely and effectively administer dermal fillers. They will also be able to assess your individual needs and goals, and determine the appropriate type and amount of dermal filler to use, as well as the best injection techniques and locations to achieve the desired result.
In addition, a qualified and experienced doctor will be able to recognize and manage any potential complications that may arise during or after the procedure. They will also be able to provide you with pre- and post-treatment instructions to help ensure the best possible outcome.
Dr. Praharsh Devraj is one of the top cosmetic injectors in India with 10+ years of experience. He is also famous for his course "Expert Injector" where he has trained above 200+ Derma doctors on how to inject correctly and their target points.
How To Get Started?
Call us or fill out the form on our website to schedule a consultation session to opt for our advanced skin tightening treatment. Our team will connect with you to book your visit to our clinic, depending on your preferred date, time, and location.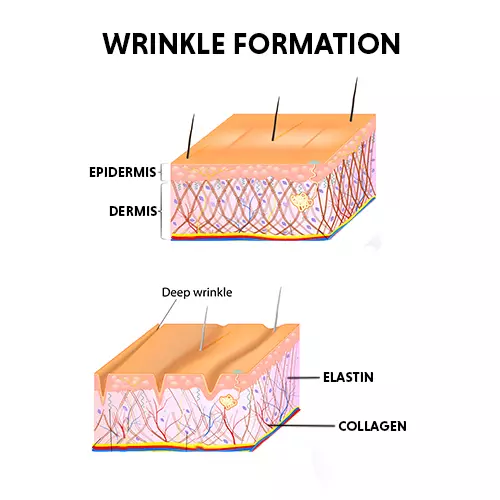 Experienced in-house team of Certified Dermatologists, Nutritionists and Image Consultants.

Free Hair & Skin Assessment Along With Image Consultation.

Advanced FDA approved equipment

Served 1,00,000 happy customers and counting

India's First Anti-Ageing Clinic which takes holistic approach to make you look and feel younger.

We commit to provide customized treatments and setting right expectations before treatments.
Frequently Asked Questions on Skin Tightening Treatment