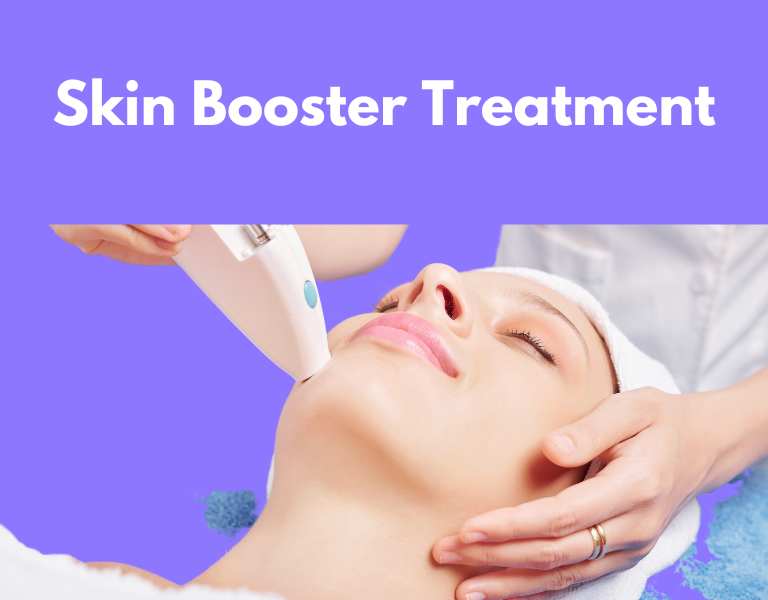 The global skin booster market size was valued at USD 1.03 billion in 2022 and is expected to grow at a compound annual growth rate (CAGR) of 9.6% from 2023 to 2030.  As you grow older, your skin loses hydration and develops wrinkles, which makes you look much older than your age. Over the years, many aesthetic treatments have emerged that claim to reduce the appearance of wrinkles, and signs of aging, and give you youthful and rejuvenated skin.   
At CNF in Bengaluru, you can opt for our skin foster treatment to get hydrated and revived skin that may look and feel much better and younger than before. Our doctor checks your skin condition and performs the skin booster treatment effectively to give you hydrated and well-nourished skin.
What Are Skin Boosters?
Skin boosters are an injectable treatment that deeply hydrates and rejuvenates your dehydrated dermis. They can enhance your skin by promoting a healthy and fresh internal glow. Skin boosters mainly contain Hyaluronic Acid (HA), a natural bodily substance, which can revitalize and improve the texture of your skin in various body parts. Besides hydrating your skin and reducing the appearance of fine lines, skin boosters brighten your skin tone. They suit all types of skin and work on people of all ages, above 17, regardless of the skin issues.
The Science Behind Skin Hydration and Nourishment
A hydrated and nourished skin reflects your good health. Water promotes the healthy functioning of your skin, mainly the Stratum Corneum (SC), its topmost layer. Water retention in SC depends on the presence of natural moisturizing factors and intercellular lipids that guard against Transepidermal Water Loss (TEWL). Proper SC water content is crucial for skin to get mature and desquamated. 
SC contains glycerol, the natural humectant. The epidermis has hyaluronan, a dermal element, which helps to maintain the required SC framework and barrier functionalities in your skin.  Aquaporin-3 and junction structures between SC and stratum granulosum distribute water throughout your skin, which keeps it hydrated and nourished
Differences Between Skin Boosters and Traditional Moisturizers
As skin boosters are injected into your dermis, they hydrate and nourish your skin internally. Traditional moisturizers work on the skin's surface and may show results slowly. Skin boosters can treat issues such as dryness and aging signs, and the results stay for a few months to one year. You need to apply moisturizers in your skin every day yet don't get quick results like injectables. 
If not performed by a skilled doctor, the injectable treatment may cause side effects, such as redness and swelling. Traditional moisturizers are safe to use on the skin, however, some of them may cause allergies or allergic reactions.

Conditions treated
The Benefits of Skin Booster Treatment
Here are the key benefits of getting our skin booster treatment:
Intense Hydration
The injection of hyaluronic acid instantly adds hydration, moisture, glow, firmness, and resilience to your skin.
Softer and Elasticated Skin
Once you get our skin booster treatment, it stimulates collagen production, which makes your skin get softer and more elasticated.
Reduced Wrinkles and Fine Lines
Boosters add a plumping effect to your face, which reduces the appearance of wrinkles and fine lines. It also fades acne scars and hyperpigmentation areas.
Tight and Lifted Skin
The injection tightens your skin and makes it look much firmer than before. Your face will look lifted with prominent features after the treatment.
Radiant and Enhanced Complexion
Your skin gets an inherent glow once you get the injection. The complexion would get more even and look radiant.
Types of Skin Booster Treatments:
Here are the different types of skin booster treatments
Hyaluronic Acid Skin Boosters
You can deeply hydrate your skin with hyaluronic acid boosters; hydrophilic properties. Hyaluronic acid can hydrate, nourish, and add plumpness to your dehydrated skin. It also builds your skin in such a way that it combats skin aging effects. We will check your skin and suggest the right type of hyaluronic acid to add the required level of hydration to your skin.
Antioxidant Infusion Boosters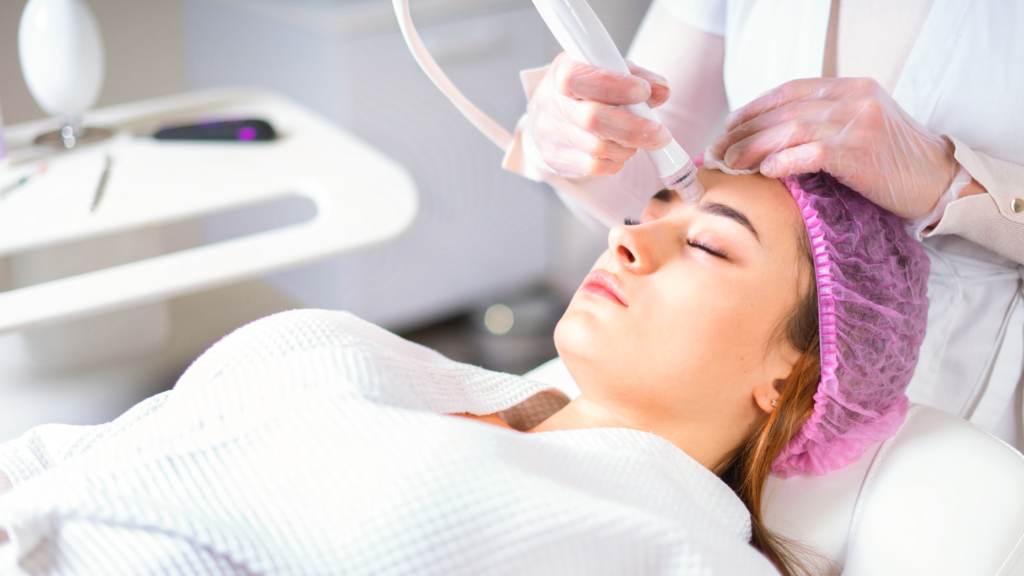 Antioxidant infusion boosters inject the required vitamins, nutrients, and minerals inside your bloodstream, which helps your body instantly absorb them and fight free radicals. This type of injectable treatment quickly supplies minerals, vitamins, and antioxidants to your cells through veins. Antioxidant infusion boosters can control inflammation, and increase energy levels.
Peptide Skin Boosters.
Peptide skin boosters can be a great remedy to repair your skin. The injectable treatment can minimize the appearance of acne scars, age spots, and wrinkles. They also increase the collagen production in your skin and protect it against the natural levels of moisture.
Vitamin Skin Boosters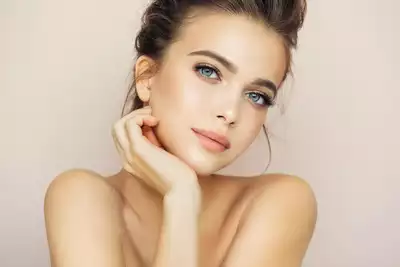 Vitamin boosters are the perfect choice to nourish your skin. Vitamin C can reduce the appearance of pigmentation marks, blur dark spots, even out your uneven skin tone, and rejuvenate your dull complexion. The injection also naturally protects your skin from pollution and  sun rays.
Combination Treatment
We customize the skin booster treatment by combining the right vitamins, antioxidants, and minerals to deliver the desired results. Our experts blend vitamins to target and fix specific problems, such as sagging and aging skin.
The Skin Booster Treatment Procedure:
Here are the steps involved in our skin booster treatment procedure:
Examine Skin and Customize Treatment
Our doctor checks the condition of your skin, identifies the reasons behind the issues, and customizes the right treatment to fix them and deliver the desired results.
Prepare Your Skin Before the Treatment
Your skin needs to be in a certain condition to tolerate the ongoing skin booster treatment. So we prep your skin before starting the treatment to make it capable of handling the entire process.
Perform the Treatment
We perform the treatment by injecting HA into the top and middle layers of your skin. It helps in boosting elastin and collagen production, cell activities, and nourishing your skin. Your skin gets the lacking hydration, and desired glow and tightens after a series of injections.
Share Aftercare Instructions
Even though the results of skin booster treatment stay for approximately 9 months, you may experience side effects, like swelling. However, we share post-care instructions following which you can combat the side effects, extend the longevity of results, and optimize the treatment benefits.
Who Should Consider Skin Boosters?
You should consider getting skin booster treatment if want to:
Hydrate your dry skin
Increase the elasticity in your skin
Restore the lost glow in your skin and get beautiful Korean glass skin
Enhance the texture of your skin without injecting traditional fillers
Get a clear complexion as it reduces acne scars, pigmentation, and dark circles
Boost the overall quality of your skin
Sign Up for a Free Consultation
Do you want to restore the lost hydration and glow to your dry and dull skin? Get our skin booster treatment. Sign up right now for a free expert consultation. We will suggest the right treatment after checking your skin condition to fix your issues and deliver the desired results
"Dr. Praharsh's Korean Glass Skin Treatment at Clinic Next Face, Bangalore is pure magic. My dull skin is now luminous and hydrated. The treatment has minimized my pores and given me the coveted glass-like complexion."
"Kudos to Doctor for the amazing hydra-rich Treatment. At Clinic Next Face, my uneven skin texture has transformed into a flawless canvas. The treatment's effects are stunning."
"Dr. Praharsh's expertise in injectable Treatment is evident. Clinic Next Face has revitalized my skin, reduced open pores and giving me a subtle glow. Very happy with the outcome!"

Experienced in-house team of certified cosmetic doctors and a huge network of dermatologists, surgeons, nutritionists, PMU Artists, cosmetologists, and other medical professionals.

Free Hair & Skin Assessment by the experts in the industry.

Advanced FDA approved equipments along with well trained doctors.

Served 1,00,000 happy customers and counting

India's First Smart-Ageing Clinic which takes holistic approach to make reverse all signs of physical ageing.

We commit to provide customized treatments and setting right expectations before treatments.