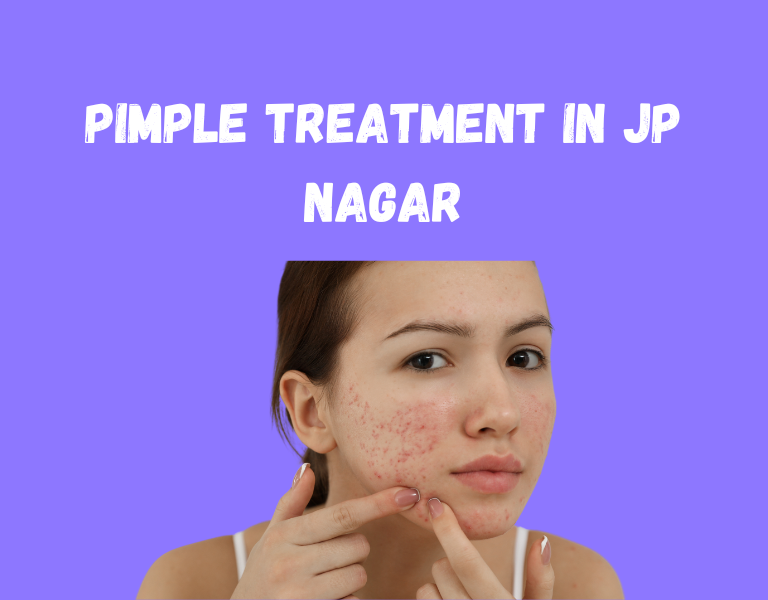 Numbing cream
Not Required

Pimple Treatment in JP Nagar
The global acne treatment market was valued at USD 9.39 billion in 2022 and growing at a CAGR of 4.90% from 2022 to 2030. The market is expected to reach USD 13.76 billion by 2030.

Pimples are a very common skin disorder, a symptom of acne, caused due to pimple-causing bacteria in your skin. Teenagers and young adults experiencing hormonal changes tend to get pimples. They occur on your skin when sebum (an oily substance) and dead cells block the pores. When your face gets full of pimples, it becomes an aesthetic concern, which somehow reduces your self-confidence. 

If you want to get rid of the repeatedly occurring pimples, get flawless skin and regain the lost confidence. At CNF in Bengaluru, our doctor examines your skin condition, identifies the reasons behind pimples, and suggests the right treatment accordingly.
Why Do Your Skin Get Pimples?
Your skin gets pimples as bacteria may accumulate inside the blocked pores and create inflammation. You are more likely to get acne or your acne will worsen if you have extremely oily skin, heavy stress, or are in your puberty as hormonal changes during this time produce more sebum. You can also get acne because of genetics and use thick/oil-based cosmetics and hair oils almost every day.
Types of Pimples
Pimples tend to occur on your face, chest, neck, upper arms, and upper arms. 
 Here are the different types of pimples:
1. Non-Inflamed Pimples
Non-inflamed pimples are blackheads and whiteheads. Blackheads are black-colored
bumps/big pores on your skin. Whiteheads are bumps of the same color as your skin.
Inflamed Pimples
Inflamed pimples are papules and pustules. Papules are red and look like swollen bumps on brown/lighter skin. The swollen bumps can also be grey or purple on darker skin tones. Pustules also look like papules but contain pus.
Cysts
Cysts are big bumps beneath your skin, which may be quite painful at times. They contain
pus, fluid, or other elements.
Causes of Pimples
Here are the key causes of pimples:
Bacteria accumulation on your skin
Excess sebum production by your sebaceous gland
Unusual buildup of keratin, the protein present in your skin, hair, and nails
About Hard Water in JP Nagar Causing Pimples
Many locations across India, including JP Nagar in Bengaluru, supply hard water to residents. Hard water in JP Nagar changes the oil consistency in your skin. The oil gets
waxier and thicker rather than being liquid. It can clog the pores on your skin, which causes big pimples, blackheads, and rosacea. The calcium present in hard water can irritate your skin, which causes dry and scaly patches. You are taking a bath in hard water if the shampoo doesn't lather up well and can see residue left behind.
Professional Pimple Treatments Available in CNF, JP Nagar
At our clinic in Bengaluru, you can opt for these types of pimple treatments:
Black Peel
Black peel is a unique and safe natural organic peel, which can treat all types of pimples on all types of skin. It contains 5 potent ingredients (Black acetic acid, tetrahydro harmonic acid, salicylic acid, bio-sulfur, and potassium iodide) that control active acne and remove the acne marks. Black acetic acid adds minerals, organic elements, and the required amino acids to your skin, while potassium iodide promotes quick wound recovery and diminishes the risks of PIH. Bio sulfur and tetrahydrojasmonic acid act as great antibacterial and resurfacing agents respectively. The peeling application takes 3 minutes with a recovery of 5 to 7 days. Multiple sessions at an interval of 21 to 30 days deliver the desired results.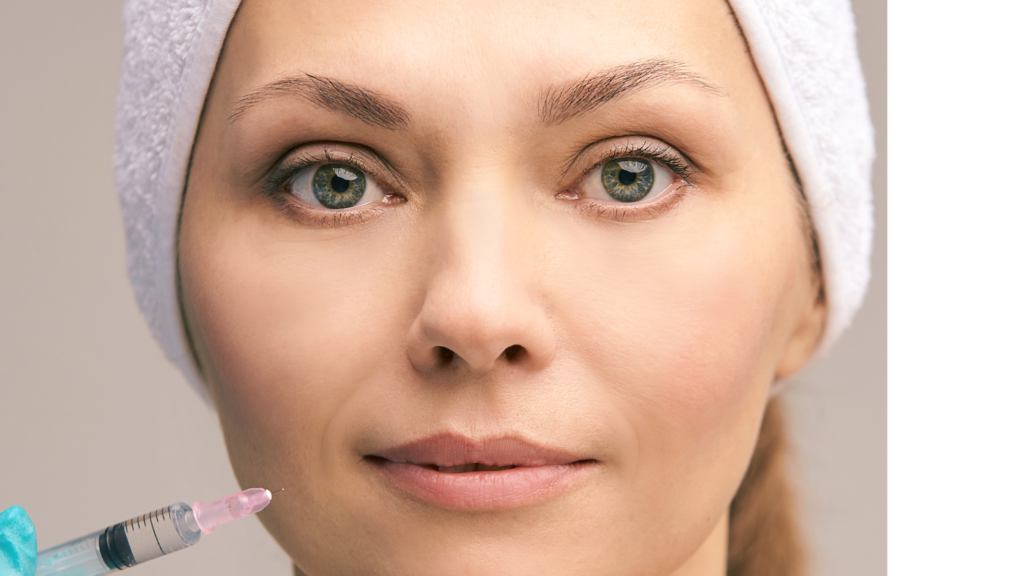 Plasmo Derm (PRF) is an advanced pimple treatment that uses your plasma to reduce pimple marks and refresh your skin. You look more youthful after the treatment with no or little downtime. We extract PRF from your blood and use it to distinguish various elements (RBCs,  WBCs, and PRP) to boost the growth of natural deep tissues, which blurs the pimple scars and other blemishes. You can see significant improvements after the first one or two sessions, depending on the intensity of your pimples. After taking 4 to 6 sessions at an interval of 10 to 15 days, you get better results. As collagen restructuring occurs over time, your skin will keep enhancing in 6 to 12 months with proper skincare.
Micro-Needling
Popping of pimples leaves scars on your skin. The breakdown in the pore walls may cause scars. Deep acne scars can stay on your face forever if you don't do any treatment. Micro needling can help in reducing the appearance of pimple marks and scars boosting collagen production in your skin. The increased collagen gives you plump skin with the least scars. This treatment also grows new cells that reduce the appearance of pimple scars as new cells replace the damaged ones. The results depend on the depth of your scars and skin type. You may require multiple sessions for deeper/darker scars. Avoid picking pimples and apply moisturizer on your skin every day to see improvements.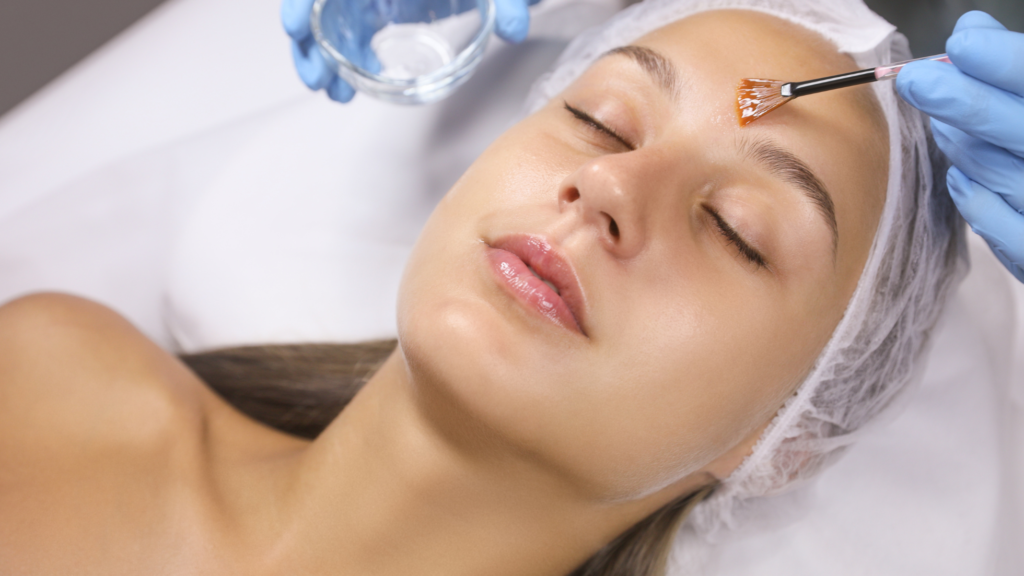 Chemical peels can be a great solution if your skin is prone to pimples. Besides treating pimples, peels of different strengths can reduce the appearance of scars and age spots on your skin. The chemical solution applied to your body part removes damaged dead skin cells due to sun exposure and other blemishes. Once the damaged outer layer gets removed, your skin looks clearer and brighter. The right peeling procedure diminishes the chances of occurring or worsening acne. You can notice an improvement in your skin condition immediately after the first session. The recovery takes 1 to 2 weeks. You require multiple sessions if you want to fully remove the deep pimple marks.
Laser therapy is one of the most effective treatments for pimples. Only a beam of light can disappear acne in the targeted area. You may not fully get rid of acne scars and marks, but laser treatment can reduce their appearance. The results vary depending on the condition of your pimples, your skin type, and your complexion. You may require multiple sessions to fully clear your pimple marks. The best results are visible within a few weeks post-treatment. Laser therapy results usually deliver long-term results. However, you may require a touch-up once/twice a year to maintain the results. You should avoid sun exposure for 1 of 2 days immediately after the treatment.
With a medi-facial, you can get rid of pimple scars, enhance your complexion, and rejuvenate your skin.  Plus, it boosts collagen production in your skin and delays your aging. The best thing about a medi+facial is that it is based on medical science and doesnt harm your skin like chemical facials. Your skin only gets long-term benefits without side effects. At CNF, you can get the Signature facial, which works on all types of skin. We exfoliate your  skin to remove the dead cells and oxygenate your skin to quicken the natural oxygen supply. Then, we add revitalizing nutrients to your skin to deeply nourish it. Your skin glows after the treatment with lighter pimple marks. You can do medical multiple times until you get the desired results.
Sign Up for a Free Consultation.
Are you looking for a good pimple treatment provider in JP Nagar, Bengaluru? Sign up for a free consumption without our expert. Visit our clinic so we can check the condition of your pimples and customize the right treatment to fix your concerns.
"Dr. Praharsh at Next Face Clinic, JP Nagar, Bangalore, is exceptional! Premium under eye treatments have transformed my gaze. Dark circles and puffiness are fading, revealing a brighter, more youthful look. Thrilled with the results!"
"Impressed by Dr. Praharsh's expertise at CNF, JP Nagar. PRF under eye treatments are a game-changer. My eyes look refreshed, with reduced dark circles and improved skin texture. I feel very confident on cameras now!"
"Thank you, Doctors, for such comfortable and painless under eye treatments. My eyes appear less hollow, with reduced puffiness and a more rested look. Loving the positive changes!"
"Dr. Praharsh's skills are outstanding! Clinic Next Face has rejuvenated my under eye area. Great treatments are addressing my concerns and helping me understand facial aesthetics even better."

Experienced in-house team of certified cosmetic doctors and a huge network of dermatologists, surgeons, nutritionists, PMU Artists, cosmetologists, and other medical professionals.

Free Hair & Skin Assessment by the experts in the industry.

Advanced FDA approved equipments along with well trained doctors.

Served 1,00,000 happy customers and counting

India's First Smart-Ageing Clinic which takes holistic approach to make reverse all signs of physical ageing.

We commit to provide customized treatments and setting right expectations before treatments.