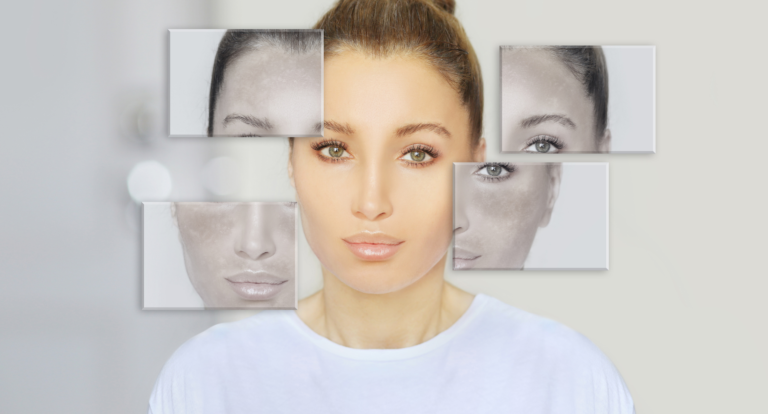 What is Skin Whitening?
Skin whitening is a treatment that can lighten your skin, mainly on the face by decreasing the concentration of melanin, a pigment giving color to your skin. Many people try whitening products or treatments to lighten their skin so their complexion looks even or they look overall attractive. Skin whitening is considered to be quite a controversial topic as it glorifies a certain beauty standard and creates cultural stereotypes. 
Certain skin whitening products and treatments can leave hazardous side effects, such as hypersensitivity, skin irritation, and a heightened risk of skin cancer. Consult our skilled dermatologist so they can decide the right and safest skin whitening product or procedure suited to your skin type.  
Myths About Skin Whitening
Here are the most common 
Several myths about skin whitening are important to address:
Myth 1: Skin Whitening Treatment is Safe and Free of Side Effects
Fact: Certain skin whitening products and treatments may leave severe side effects, such as hypersensitivity, skin irritation, and a higher risk of skin cancer. You should carefully research and check the possible risks and benefits of all skin whitening products or procedures before using them. 
Myth: Skin Whitening Gives You a Clear and Flawless Skin
Fact: Skin whitening products and procedures can lighten your skin and may enhance the looks of certain skin conditions, such as uneven skin tone and hyperpigmentation. But, they may not always give you impeccable skin. So, you should have realistic desires and remember that skin whitening is not a permanent cure for all your skin concerns. 
Myth: Skin Whitening is a Quick Solution to Give You a Lighter Skin
Fact: The skin whitening process takes time and may require the everyday use of multiple products or treatments. You should stay patient and follow the recommended usability instructions when applying skin whitening products or procedures to deliver the desired results. 
Myth: Skin Whitening is Perfect Only for Dark-Skinned People 
Fact: It's a myth that only dark-skinned people spend a huge amount of money to whiten their skin through advanced treatments. While people of all types of complexion and ethnicities opt for a skin whitening treatment. Skin whitening is quite a controversial topic as it promotes a certain standard of beauty and cultural stereotypes. 
Cost Of Skin Lightning Treatment In Bangalore
The average cost of skin-lightening treatment varies depending on the different types. The cost of chemical peels ranges from  Rs 1,800 to Rs 3,500, laser treatments range from Rs 3,000 to Rs 15,000 and skin-lightening treatments range from Rs 4,000 to Rs 35,000. 
Skin lightening treatment depends on your skin type and the level of expectations. Clinic Next Face offers free consultations and does image consulting, and skin and hair assessment. 
Why Clinic Next Face?
Here are the reasons to choose us for skin-lightening treatment:
An experienced and skilled internal team of certified dermatologists, nutritionists, and image consultants 

Free hair and skin assessment with image consultation

Advanced FDA-approved equipment 

Served and satisfied 1, 00,000 customers 

India's first anti-aging clinic which follows a holistic approach to make you look and feel younger 

Committed to delivering customized treatment and setting the right expectations
Here are some of the images of skin lightning treatment.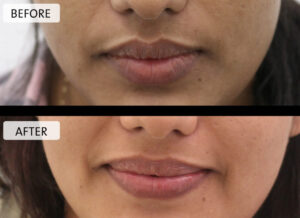 Skin Whitening Treatment In JP Nagar, Bangalore

Experienced in-house team of Certified Dermatologists, Nutritionists and Image Consultants.

Free Hair & Skin Assessment Along With Image Consultation.

Advanced FDA approved equipment

Served 1,00,000 happy customers and counting

India's First Anti-Ageing Clinic which takes holistic approach to make you look and feel younger.

We commit to provide customized treatments and setting right expectations before treatments.
Frequently Asked Questions on Skin Whitening Treatment
There are some more invasive skin lightening treatments, such as chemical peels and laser treatments, that are performed by trained professionals in a medical setting. Chemical peels use a solution to remove the top layers of the skin, which can help to improve the appearance of hyperpigmentation and uneven skin tone. Laser treatments use targeted beams of light to remove excess pigment from the skin and can also be effective for improving the appearance of hyperpigmentation.
Our dermatologist may suggest a single or combo treatment and the total number of sessions required to deliver you the desired results. The factors which affect the cost of our anti-aging treatment. Visit our clinic to consult our dermatologist and learn how much our treatment costs to solve your issues. 
There are several natural methods that you can try to help lighten your skin:
Exfoliate regularly: Exfoliating your skin can help to remove dead skin cells and improve the appearance of uneven skin tone. You can try using a natural exfoliator, such as a homemade scrub made with ingredients like honey, sugar, and lemon juice.

Use natural skin lighteners: Some natural ingredients, such as lemon juice, milk, and turmeric, have been traditionally used to lighten the skin. You can try using these ingredients topically by mixing them with a carrier oil or water to create a paste or by using them in a homemade mask.

Protect your skin from the sun: UV radiation from the sun can contribute to hyperpigmentation and uneven skin tone. Wearing sunscreen and protective clothing when you are outside can help to protect your skin from sun damage.

Get plenty of sleep and manage stress: Proper sleep and stress management can help to support overall skin health.

Eat a healthy diet: A healthy diet that is rich in fruits, vegetables, and antioxidants can help to support skin health and may improve the appearance of your skin.