Melasma is a common skin issue, especially in pregnant patients, with a prevalence ranging from 15% to 50% depending on the population.

It can also be triggered by factors like sunlight exposure, tanning beds, thyroid disorders, stress, and certain medications.

Differentiating between melasma and hyperpigmentation can be challenging, with melasma typically appearing as blotchy patches on the face.

Home remedies for melasma include sun protection, skin-lightening lotions, natural ingredients like turmeric and lemon, relaxation activities, and a healthy diet.

Treatment options for melasma include topical treatments, chemical peels, laser therapy, and glutathione injections, with CNF in Bengaluru offering customized treatments using advanced technologies and expert dermatologists.
Melasma is present in 15% to 50% of pregnant patients. The prevalence varies between 1.5% and 33%, depending on the population.
Many pregnant females can see freckles and blotchy patches, sometimes known as the "mask of pregnancy". Some women also notice melasma on their skin when they take birth control pills. Melasma may disappear when you stop taking birth control pills or deliver a baby. However, you don't need to worry if your melasma doesn't fade away on its own. 
Our dermatologist can treat your melasma completely. At CNF in Bengaluru, a skilled dermatologist can check your skin condition and customize the right treatment to cure your concerns. 
What is Melasma?
Melasma is a common skin issue among women, which looks like freckle-like spots or flat patches that are darker than your complexion. It usually appears on your face, forehead, cheeks, upper lips, and even the forearms. Melasma can occur on any part of your skin exposed to harmful sun rays. It tends to lighten and darken over time, which worsens during summer and improves in the winter. 
Causes of Melasma
Here are the most common causes of melasma:
Pregnancy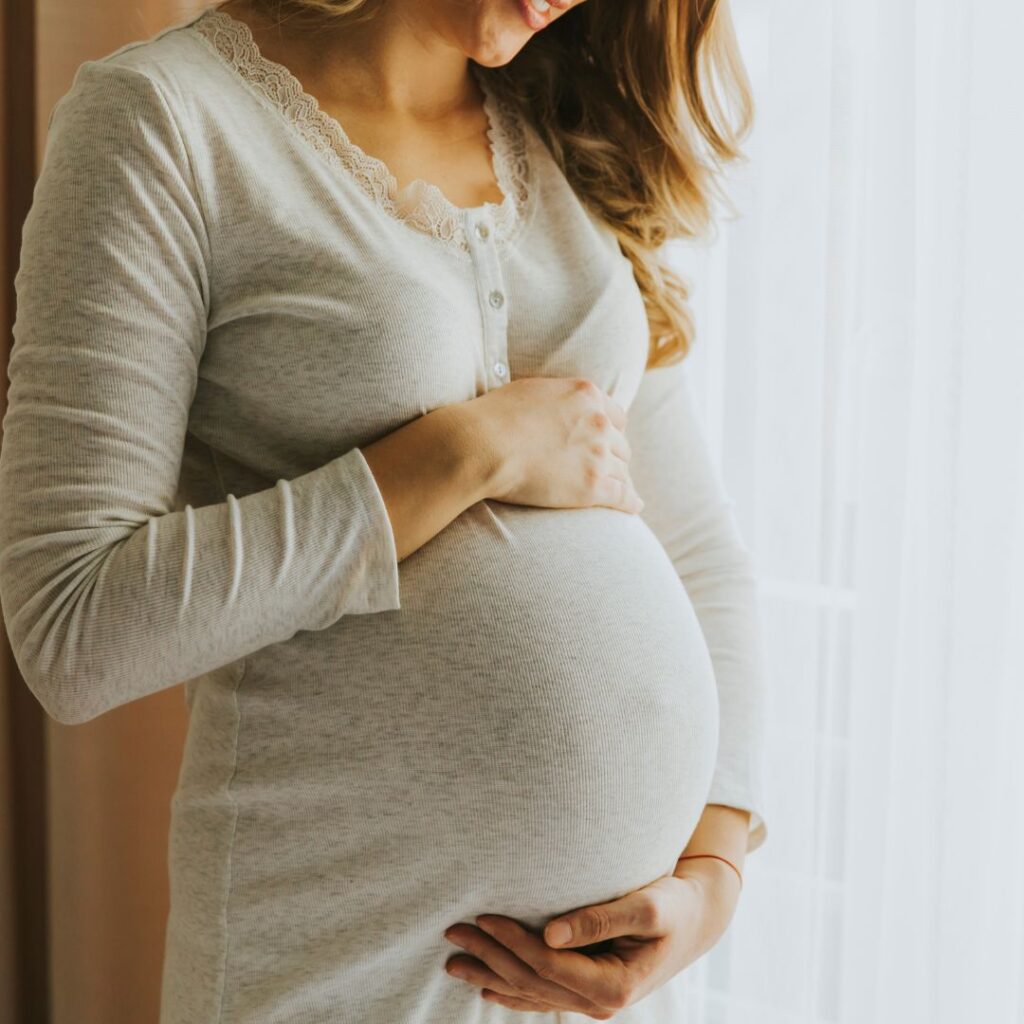 Hormones, such as progesterone and estrogen, increase during your pregnancy, which triggers melasma. 
Sunlight Exposure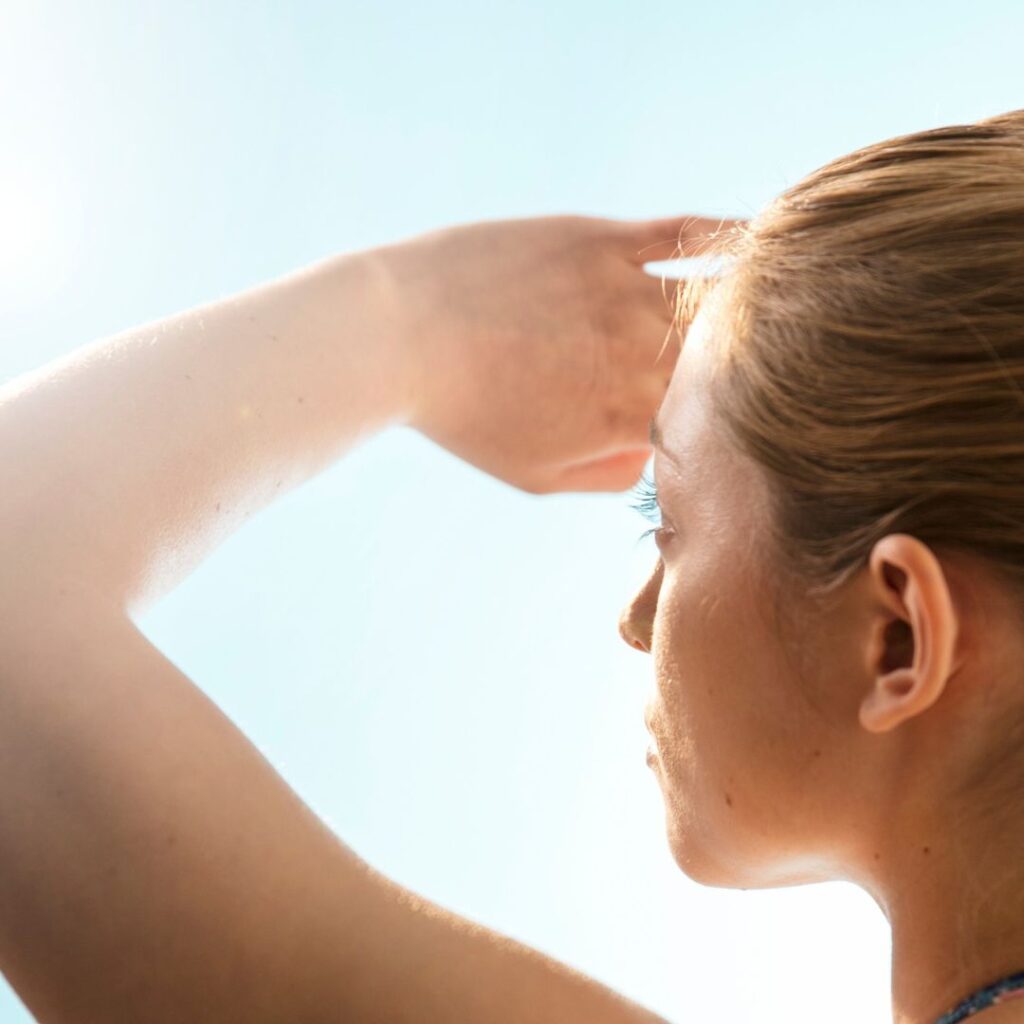 As sunlight touches your skin, your body produces more melanin. Thus, melasma occurs in the most sun-exposed areas on your body, such as your face, arms, and neck. 
Tanning Beds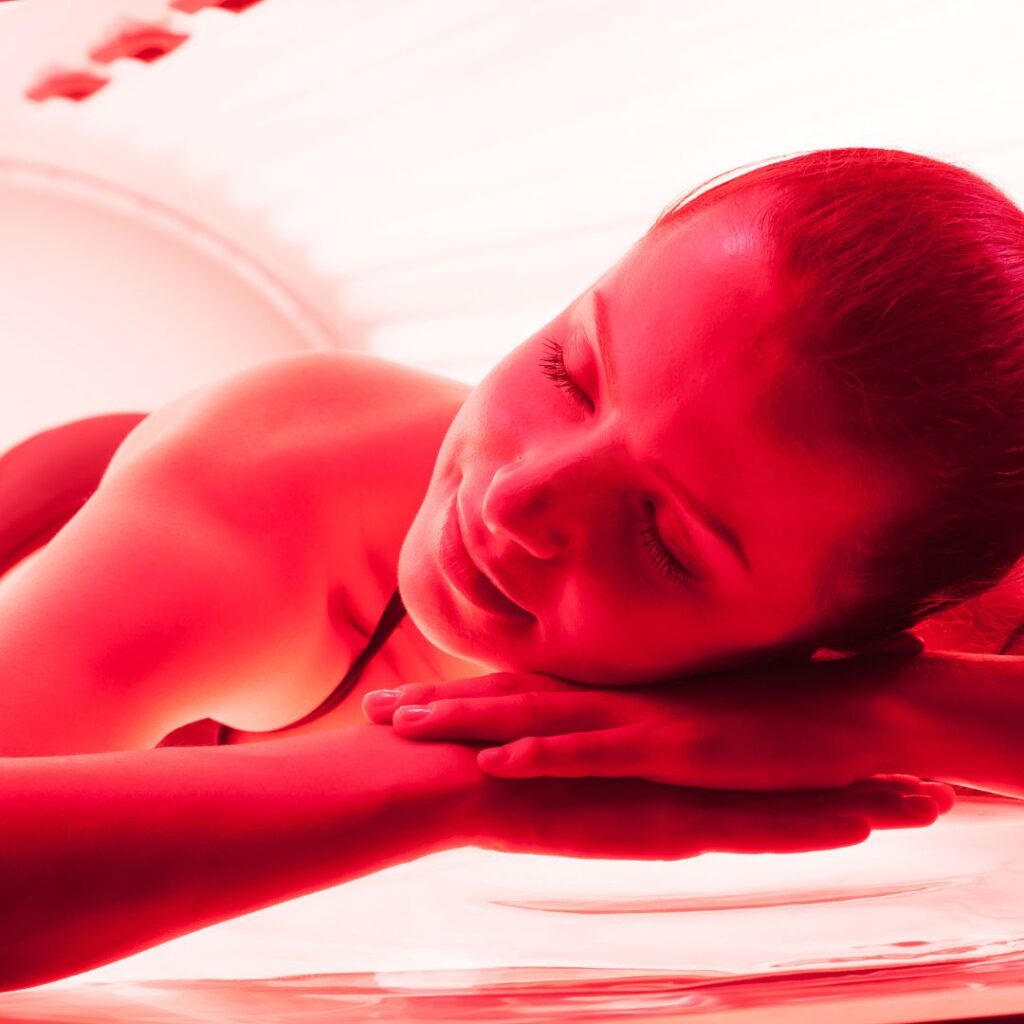 A tanning bed/sun lamp usually produces harsher UV rays than sunlight. Your skin exposed to UV light causes your body to create more pigments. They appear uneven sometimes and cause melasma freckle-like spots and blotchy patches. 
Thyroid Disorder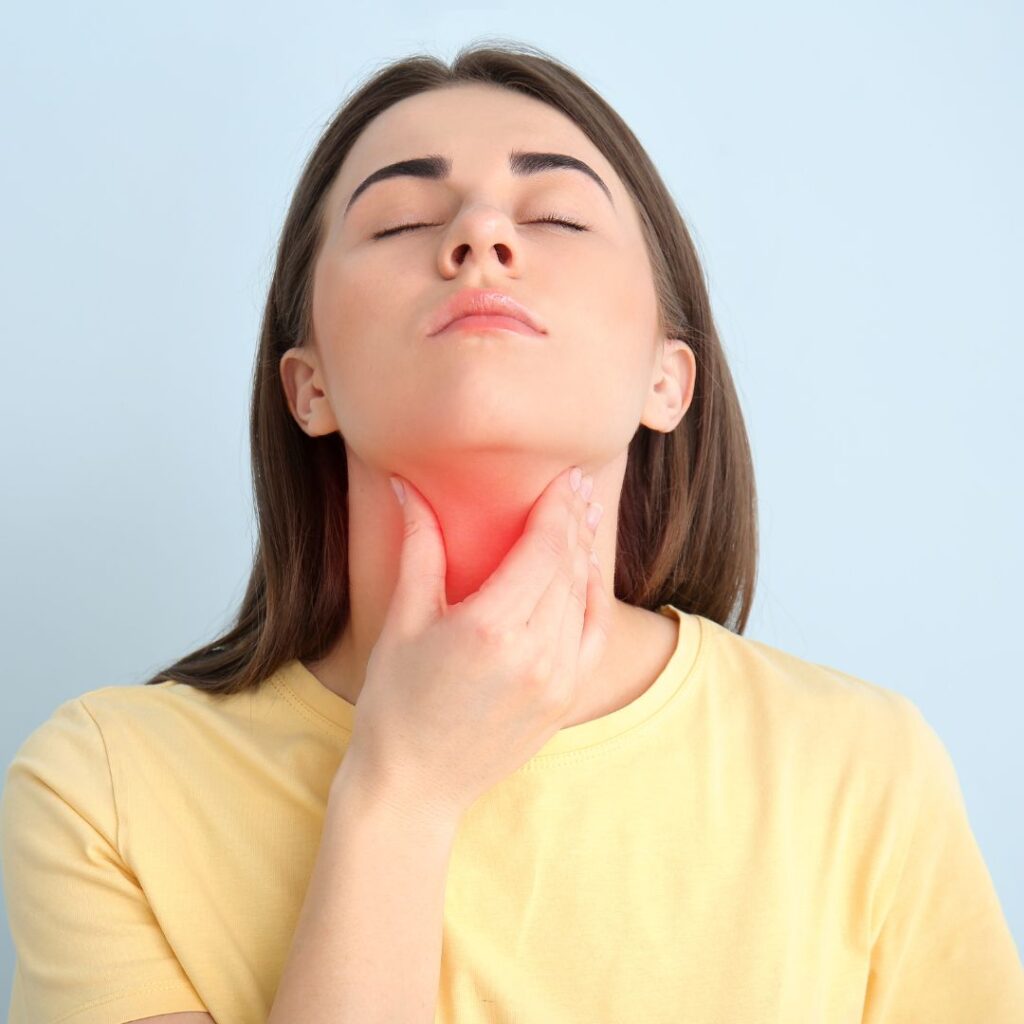 A thyroid is a gland in your neck, which produces hormones that do vital functions, such as controlling heartbeats and breaking down eaten food. A thyroid gland complication increases the risk of developing melasma. Once you cure your thyroid disease, it reduces the appearance of melasma spots. 
Stress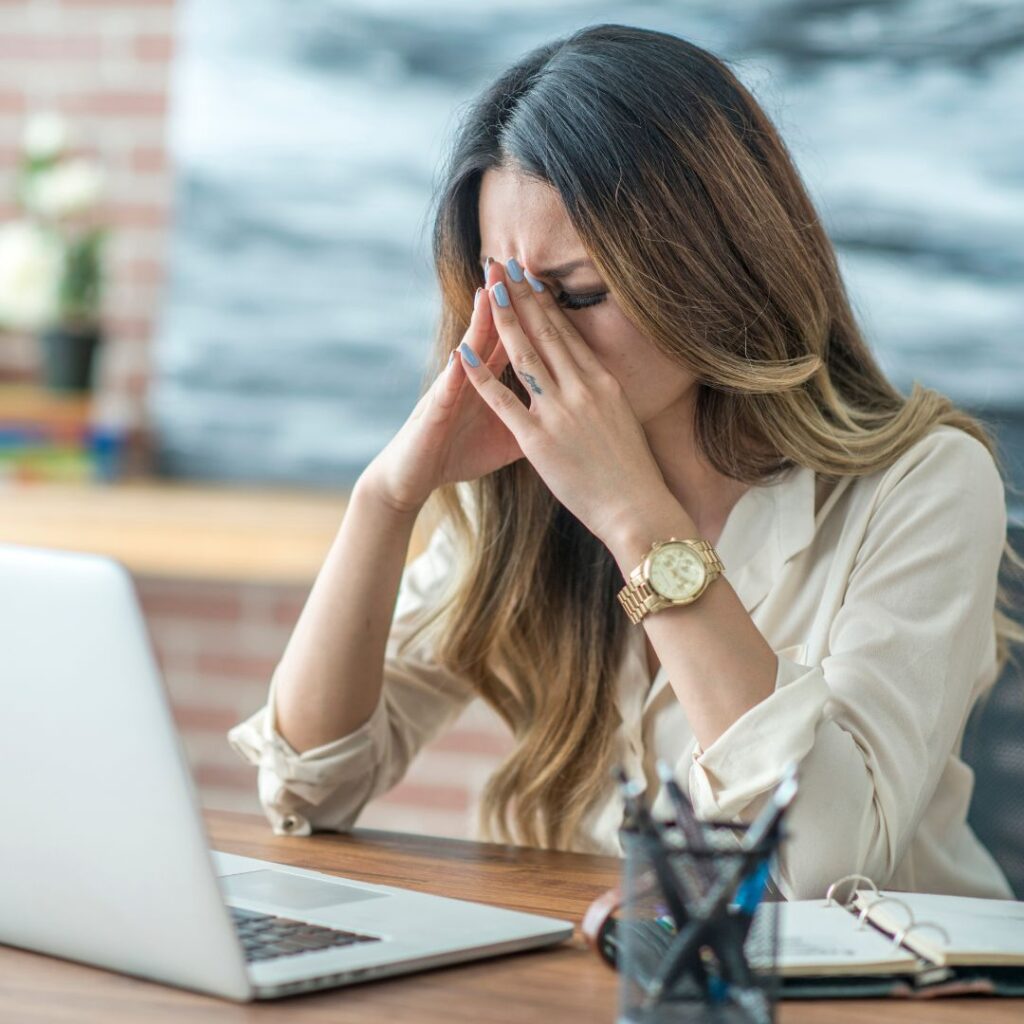 Stress may also cause melasma as it makes your body produce more cortisol. The increased cortisol may develop melasma on your skin. 
Certain Medications
Some medications may cause melasma on your skin. Anti-seizure medicines, birth control or oral contraceptive pills, retinoids, some blood pressure medicines, and antibiotics may trigger melasma. 
Differences Between Hyperpigmentation and Melasma
It's difficult to differentiate between hyperpigmentation and melasma as both look like dark patches on your skin. The hormonal element differs in melasma and post-inflammatory hyperpigmentation. Melasma usually looks like blotchy patches on your face, mainly the forehead, nose, cheeks, upper lip, and chin. It sometimes affects your upper back, neck, arms, and body parts exposed to sunlight. The symptoms of melasma in most people deteriorate in the summer months. Hyperpigmentation appears as bigger dark patches, dark spots, sun spots, and freckles. It can appear on smaller parts of your face or extend to the trunk, face, and extremities. 
How to Cure Melasma at Home
Here are the home remedies to treat melasma:
Protect Your Skin from the Sun
Apply sunscreen lotion or cream at least 15 minutes before stepping outside your home. The application of two layers of two layers of SPF sunscreen gives you double protection from sun rays. Try to wear full pants, full-sleeved tops, and a hat to protect your body from the sun's heat.
Apply Skin Lightening Lotions
Skin-lightening lotions containing melaplex or kojic acid can reduce the appearance of melasma spots. Such ingredients slow down skin darkening and make it tough for melasma to get inside your skin.
Use Natural Ingredients on Your Skin
Turmeric, lemon, papaya, aloe vera, onion, and cucumber are natural solutions to give you melasma-free skin. Turmeric and lemon act as antioxidants and bleaching agents to reduce the appearance of melasma spots naturally. Ripe and raw papaya mixed with honey can be a good remedy for melasma. Fresh aloe vera juice, onion juice, and cucumber can lighten the marks on your skin.
Do Relaxing Activities
Hormonal imbalance and stress are two of the most common causes of melasma. So, perform relaxing activities, such as yoga and walking, to feel relaxed.
Follow a Healthy Diet
Melasma is a skin disorder that may also indicate malnutrition. So, intake maximum antioxidants and vitamins, mainly foods rich in vitamins C and E, such as whole grains, nuts, almonds, green leafy vegetables, flax seeds, and salmon fish. Plus, folate-rich food as its deficiency may cause melasma.
Best Treatment Options for Melasma
Here are the most effective treatment options to cure melasma:
1. Topical Treatments
You can find numerous topical agents to treat melasma. Hydroquinone is one of the most effective topical treatments for melasma as it evens out your skin with everyday application. Other effective topical agents for melasma treatment are steroids, retinoids, niacinamide, kojic acid, salicylic acid, glycolic acid, ascorbic acid, azelaic acid, and tranexamic acid. The triple combination therapy, comprising steroid, retinoid, and hydroquinone, is clinically efficient and well-known as a first-line treatment for melasma.
2. Chemical Peels
Chemical peels are a popular treatment for melasma. The chemical agent application on your skin controls the damage on your epidermis with/without the dermis. This treatment involves exfoliation, removing superficial lesions, and regenerating new dermal tissues. The peels remove the excess melanin with controlled burning of the skin. The treated areas take approximately 1 to 2 weeks to heal post a medium chemical peel. However, redness may stay, which diminishes gradually.
3. Laser Therapy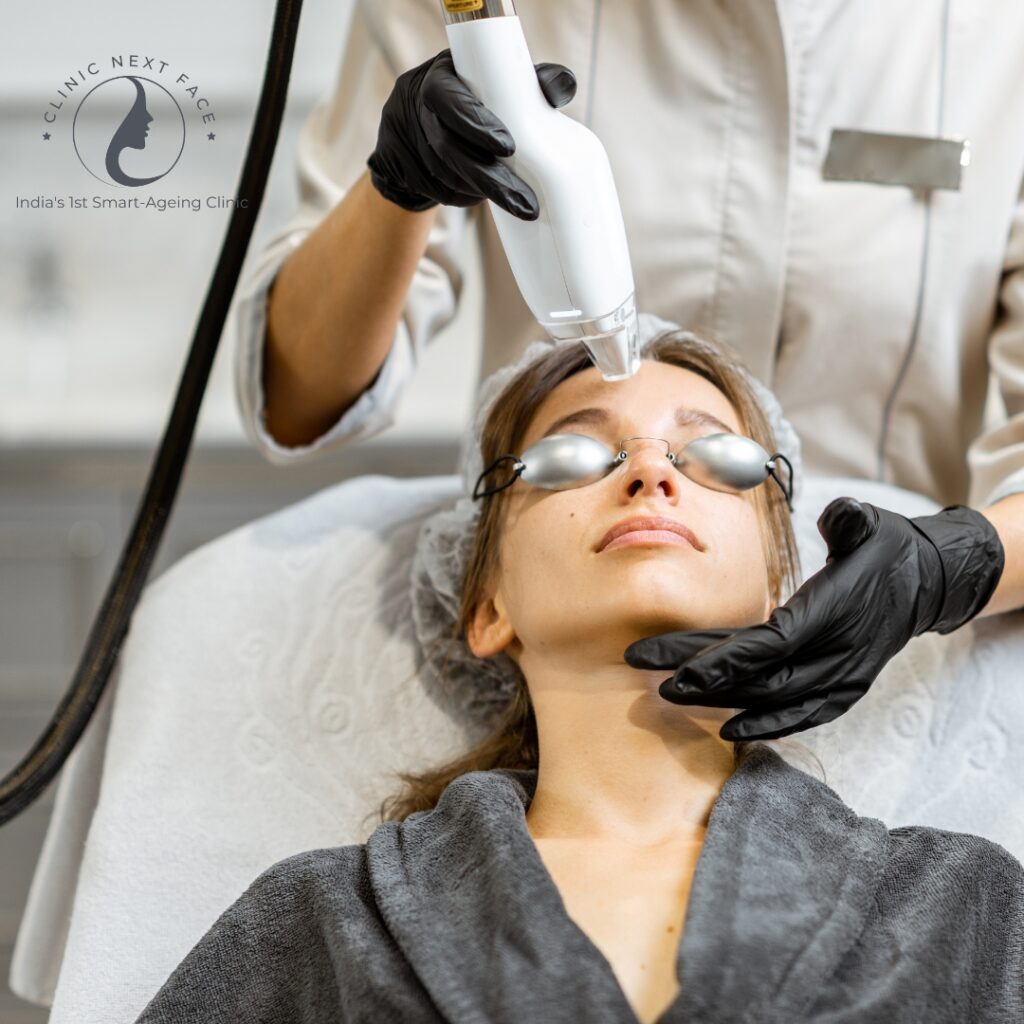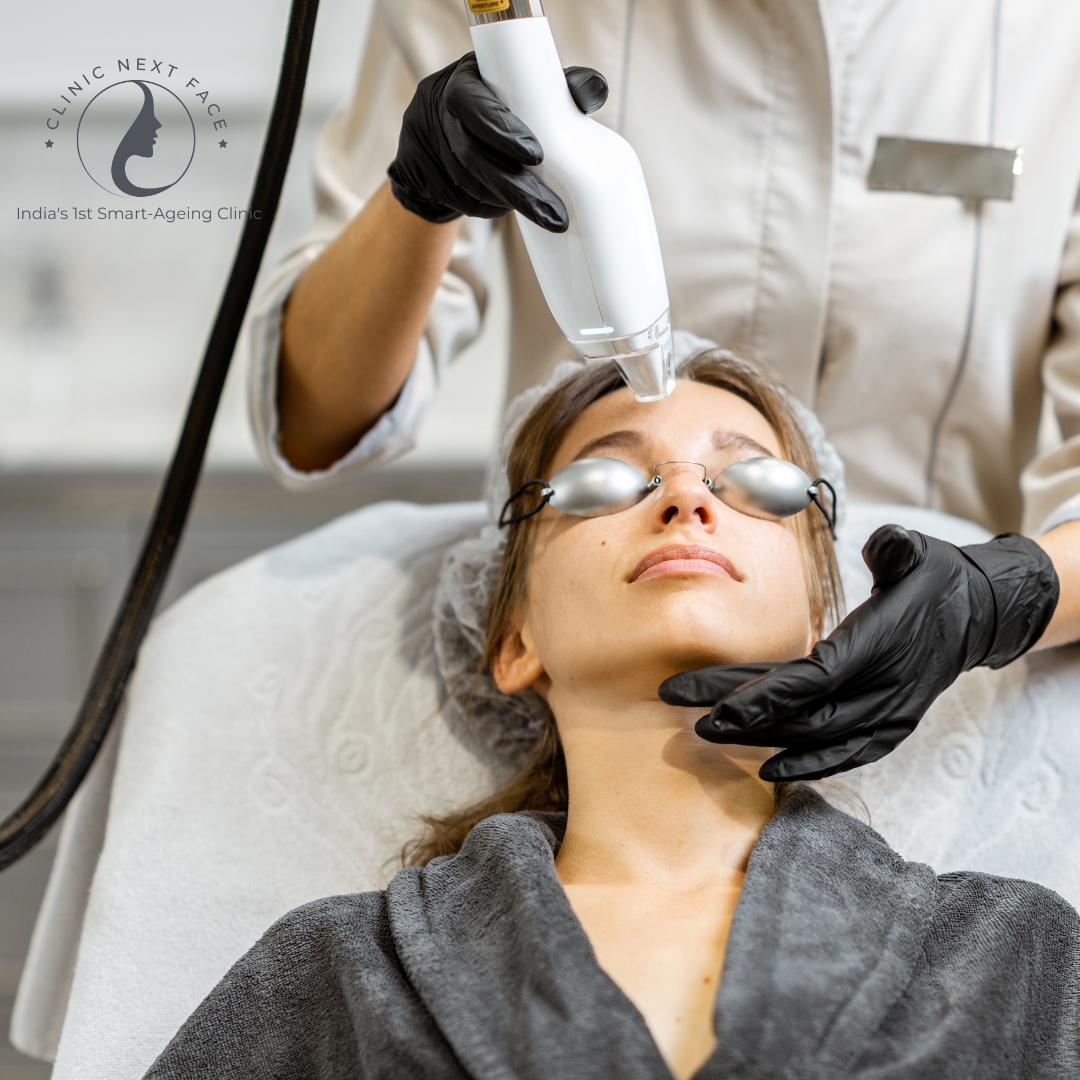 Laser therapy is an effective melasma treatment as it targets only the affected areas but not nearby tissues. It removes almost all the dark spots on your skin and renews cells, which gives you a smoother and even skin tone. Laser treatment delivers the best results when implemented with topical lightening creams and sunscreen. The laser sessions are quick and don't require much recovery time.
4. Glutathione Injection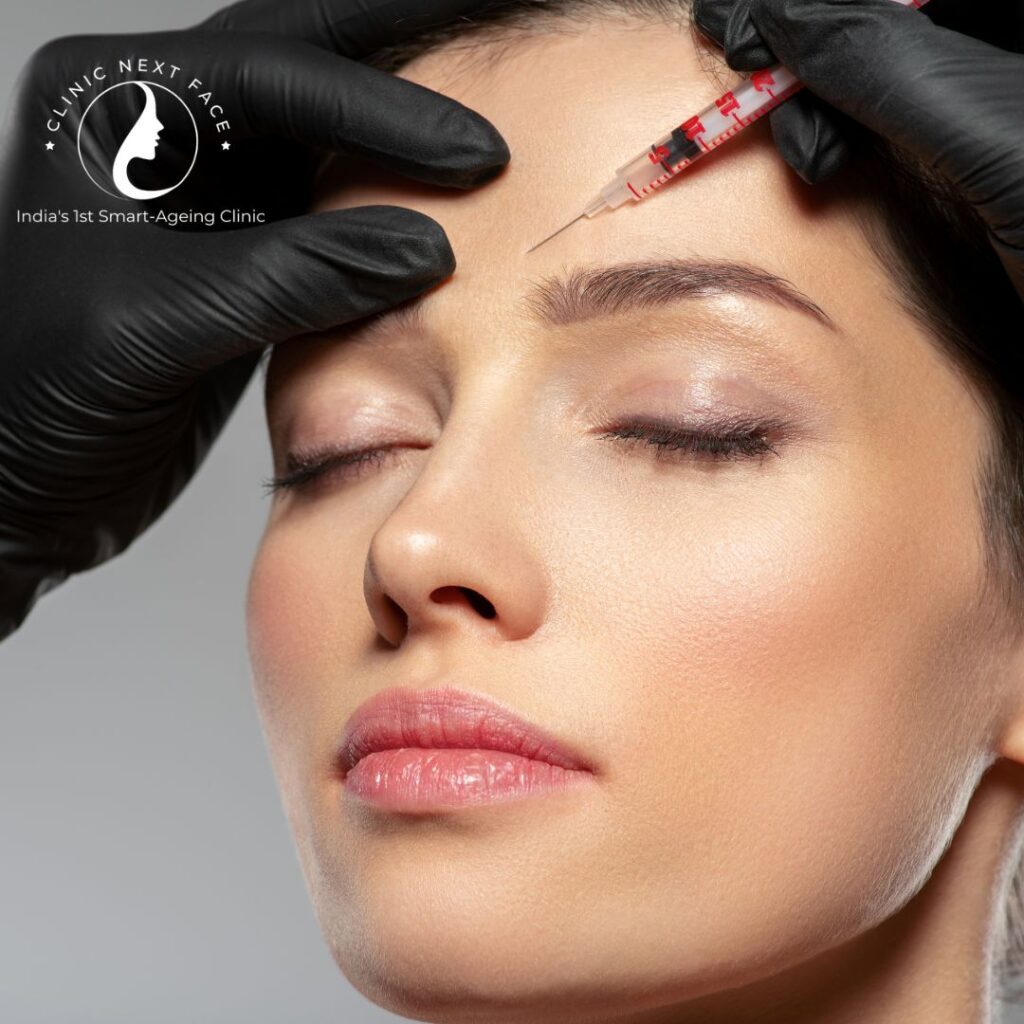 Glutathione is a natural antioxidant in your body which can rejuvenate your skin. We can inject glutathione into your skin to reduce the appearance of melasma spots, brighten your skin, and control tissue degeneration. Glutathione injections can combat melanin production. As melanin overproduction causes melasma, glutathione can treat discoloration in your skin. It gets deep inside your skin to restore your skin's natural brightness. The treatment procedure takes approximately 15 minutes with no downtime as such.
What Makes CNF the Best at Melasma Treatments
With a team of expert doctors, CNF delivers customized treatment using state-of-the-art USFDA-approved technologies. Our team specializes in treating melasma, hyperpigmentation, wrinkles, dark spots, freckles, acne, and other skin concerns. We have evolved the quality of skincare by delivering safe and advanced treatment. As all medical experts at CNF get regular training to stay updated with the latest dermatology technologies, you can get the best treatment for melasma at our clinic at any time.
Sign Up for a Free Consultation
Are you looking for the best dermatologist in Bengaluru to treat melasma? Sign up for a free consultation now. When you visit our clinic, we will check your skin condition and then customize the right treatment to treat your melasma.
I was looking for a safe place for Lip Fillers in Bangalore, and I found CNF. My experience at Clinic Next Face has been one of the most cherished experiences of my life. Dr. Praharsh is an amazing doctor. I felt I was in the safest hands. The team is full of positivity and an extremely loving team.
I had been to Clinic Next Face last week and consulted Dr. Praharsh for an eyebrow lift procedure. I loved the way they explained and treated me very well. And I started seeing the results in a week. Thank you, clinic next face.
I visited Dr. Praharsh for an acne issue that I have been facing for quite some time. I was very happy with the results and more so with the doctor's patience to answer each of my questions patiently. I liked the fact that he would not push medication unnecessarily and instead give me the time to research and come back and see if I wanted to go ahead with the treatment. I would definitely recommend this aesthetic clinic as a place I trust.
"One of the best aesthetic clinics in Bangalore. They not only concentrate on your face but your lifestyle and nutrition-related problems as well. My skin and hair is so much better now thanks to Doctor and Vani."
"Went there for under-eye fillers and dark circle removal. One of the best experts on this. Amazing advice and very good consultation style. The doctor is a genuine when it comes facial aesthetics. Best aesthetic clinic in bangalore."