Many people visit salons for detan facials, which claim to remove tan and give a glowing face, but they often don't work effectively.

Different skin types (Type 1 to Type 6) have varying responses to tanning and sun exposure.

Indian skin is thicker and more prone to tanning and pigmentation compared to Western skin, making it susceptible to sun-induced skin disorders.

De-tan facials primarily clean the skin's top layer and hydrate it, but they don't target deeper pigmentation.

CNF offers various tan removal treatments, including chemical peels, Glutathione injections, PlasmoDerm, Hydra-Rich injections, and Laser Toning, with a team of expert cosmetic injectors, doctors and dermatologists using FDA-approved technologies.
According to the survey, 63% of respondents reported getting a tan in 2021, a 9-percentage point increase from 54% in 2020, and 33% reported getting sunburned in 2021, an 8-percentage point increase from 25% in 2020.
When it comes to removing tan from their face, many people visit salons to do de-tan facials. The salons offer various tan removal facials and claim to remove the tan and give you a glowing face. However, such facials don't work as per claims. Tanning gets beyond your skin's top layers and impacts the deeper layer because of which tan can't get removed completely.
At CNF in Bengaluru, you can opt for the right treatment suited to your skin type for removing the tanning.
Different Types of Skin Tanning and Pigmentation
Skin tanning can be of various types depending on your type of skin:
Type 1
This type of skin looks pale or light and sunburns easily, however, it sometimes tans.
Type 2
It is a light skin that tends to sunburns and tans occasionally. You can hardly see the tan on Type 2 skin.
Type 3
Type 3 is a light intermediate skin, which usually tans, hardly sunburns, and makes your skin look a little darker.
Type 4
Type 4 is a dark intermediate skin, which often tans and rarely sunburns. The tan looks medium brown on your skin.
Type 5
It is a type of dark skin, that mostly looks brown, does not sunburn, and sometimes darkens because of tanning. You can see tanning clearly on Type 5 skin.
Type 6
Type 6 is very dark skin, which mostly looks "black" and doesn't sunburn. This type of skin is naturally blackish brown and tans easily.
The Difference Between Indian Skin and Western Skin Tan
Indians have various skin tones depending on the amount of melanin in your body. Skin is classified according to color composition and outcome of UV ray exposure. On a scale of Type 1 to 6, the Indian skin belongs to Type 3 to 6. Indian skin is much thicker than Western skin and thus, less prone to get sunburnt and more prone to tanning.
The harmful sun rays are one of the key reasons for Indians' tanned skin. Unlike Western skin, Indian skin is prone to sun-induced skin disorders, such as melasma and hyperpigmentation. UV rays cause severe damage to skin with high melanin content.
Why De-tan Facials in Salons Not Target Pigmentation?
De-tan facials don't target pigmentation as it affects the deeper layers of your skin. A de-tanning facial procedure in a salon involves deep cleaning to remove impurities, dirt, extra oil, and dead cells from your skin's top layer. Thus, you get a clean face free of dirt and impurities rather than giving you tan-free skin. A de-tan facial only hydrates your skin and gives you a glowing face. Multiple repeated facial sessions can gradually lighten the tan on your face but can never remove it.
What Kind of Treatments Work for Tan Removal?
Here are the treatments you can get at CNF that work on de-tanning:
Chemical peels can help to get rid of tan and promote your skin's exfoliation and regeneration by removing the tanned layers. This rejuvenating skin treatment exfoliates the skin's topmost layers with mild acids derived from natural sources of different strengths. As the skin layer peels, it reveals smoother and youthful skin with fewer wrinkles and fine lines. The recovery takes 4 to 7 days depending on the peel's intensity.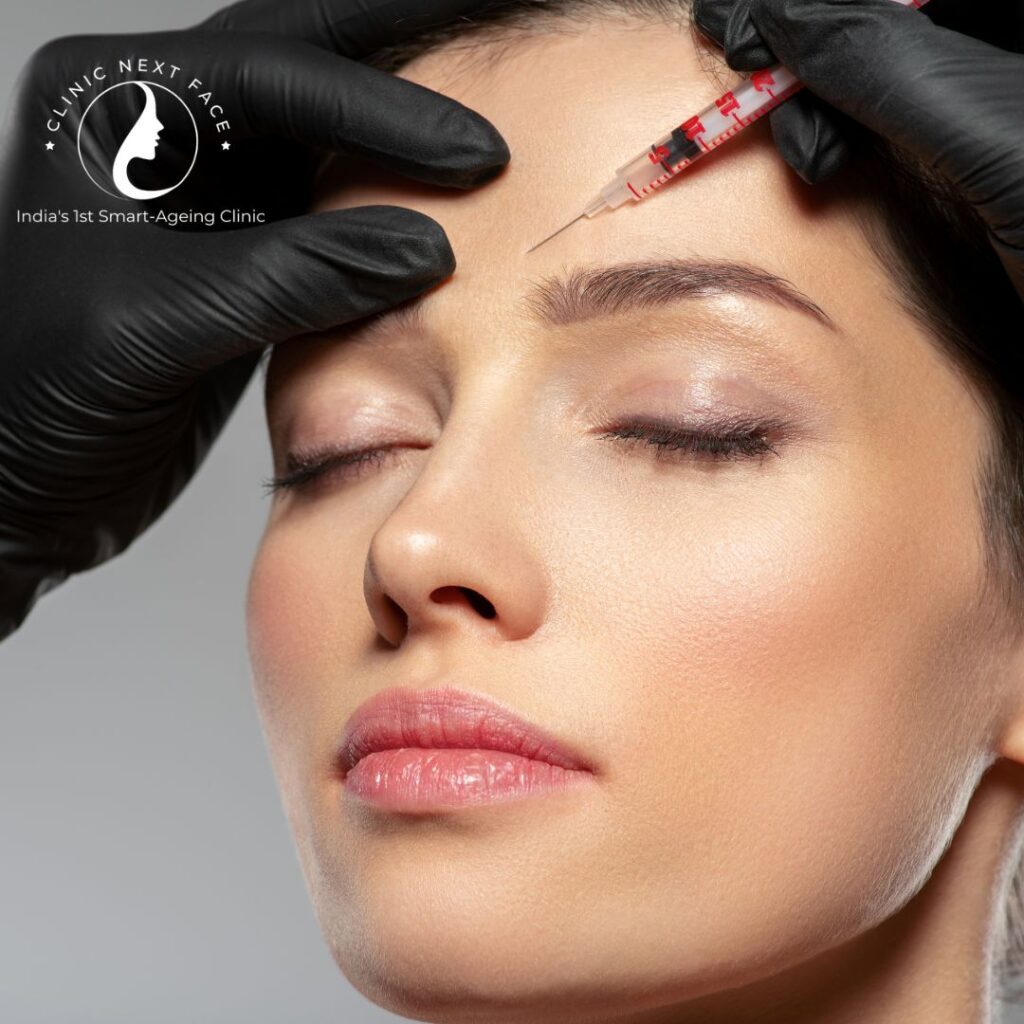 Glutathione injections can remove tan by converting into GSSG/Glutathione Disulfide stopping melanin production and attaching to melanocytes' tyrosinase enzyme. The injections neutralize the oxidative stress caused due to high free radicals in your body. Our experts decide the dosage of injections depending on your tanning, skin tone, skin type, and body weight. You can resume normal activities immediately without recovery time or taking medicines.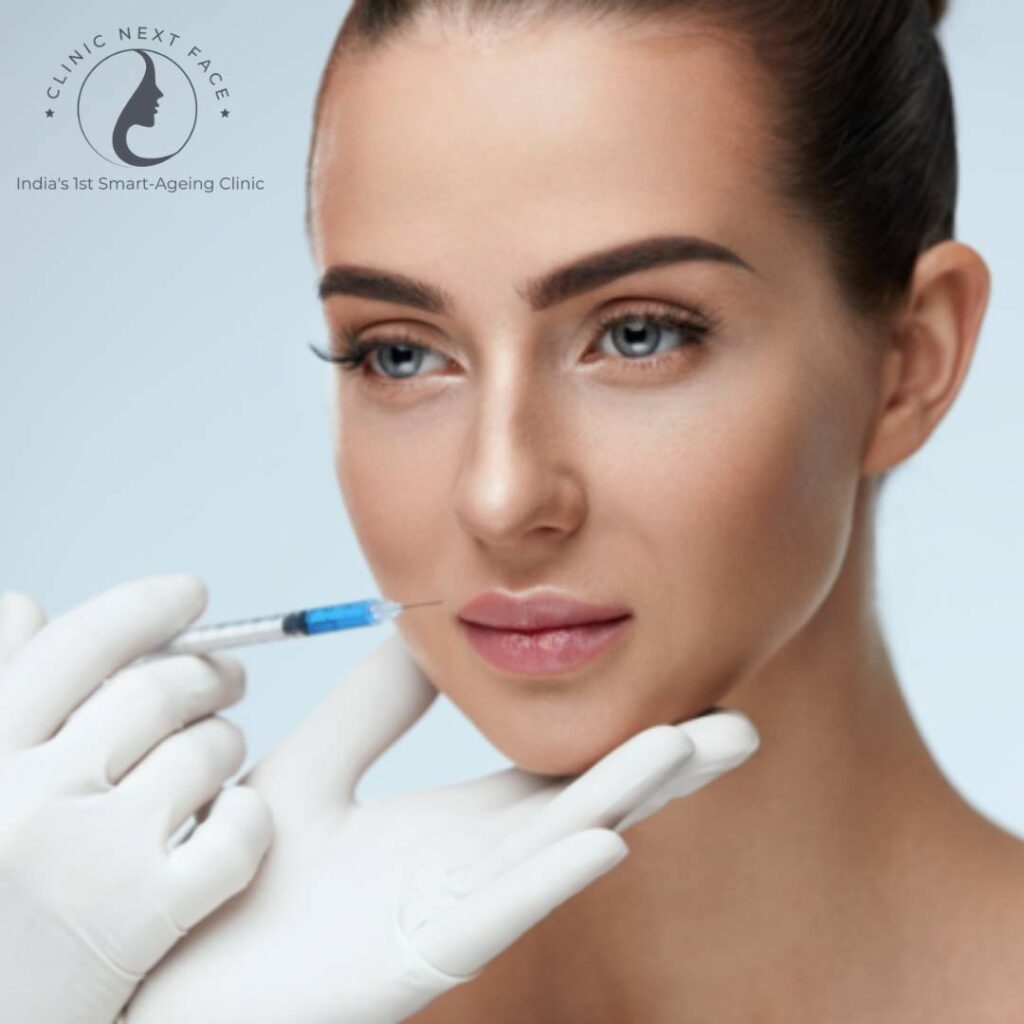 PlasmoDerm uses the capabilities of your blood cells to boost collagen production in your skin. PlasmoDerm injections can remove tanning from your face, reduce the appearance of scars, and give you youthful skin. The treatment involves injecting a concentrated solution of fibrin and platelets into your skin.  When combined with other treatments, like chemical peel or laser resurfacing, PlasmoDerm can deliver better results. At least 2 sessions at an interval of 6 months are required for the best results, which are visible after 2 to 3 weeks. 
Hydra-Rich Injections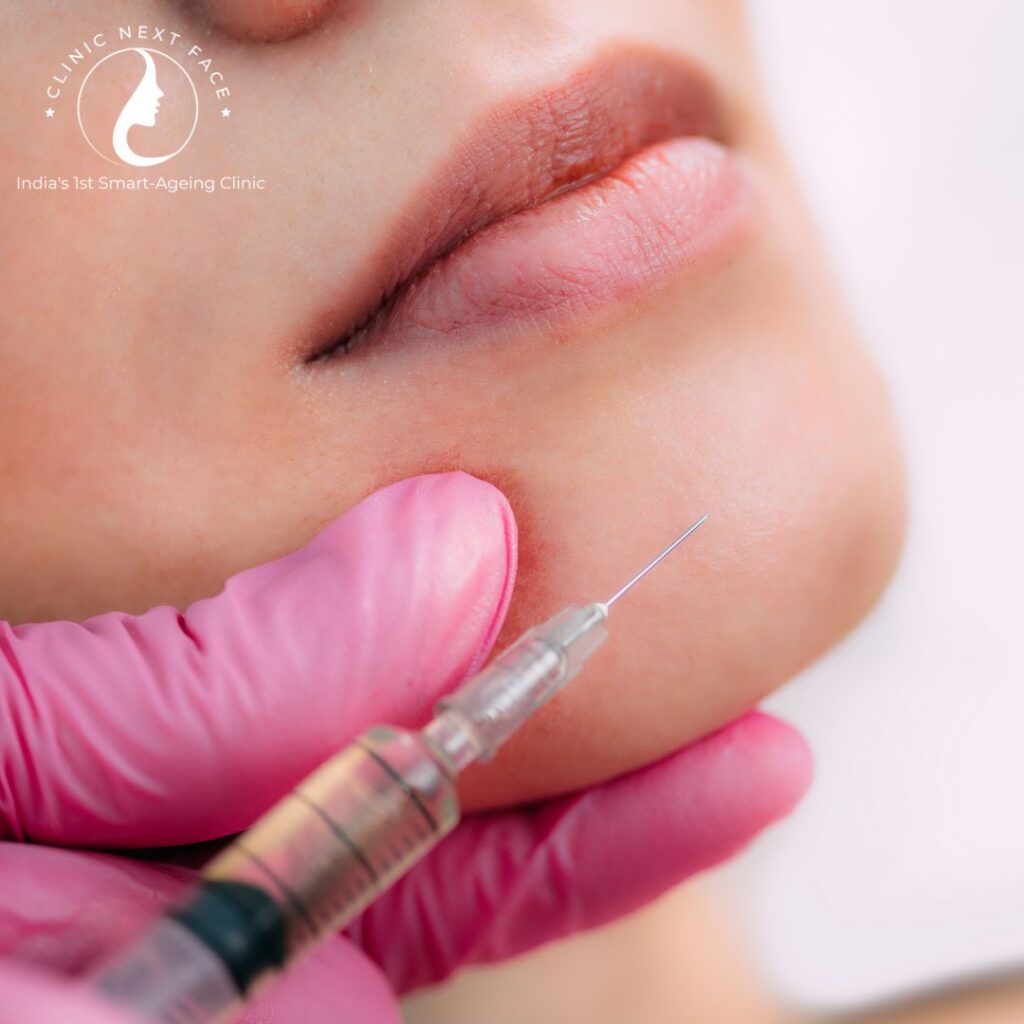 Hydra-rich is one of the most effective injectable treatments to remove tan and give you glowing and hydrated skin. The treatment involves a series of injections, which pass the ingredients deep inside your skin and hydrate your skin, which makes your skin look supple and smooth for approximately 9 months. 
As Hydra-rich contains high and low molecular weight HA, it can pass deeper into your skin. Besides tanning, it reduces the appearance of wrinkles and fine lines and increases elasticity in your skin. A single session delivers the desired results, which stay for 9 months with no recovery.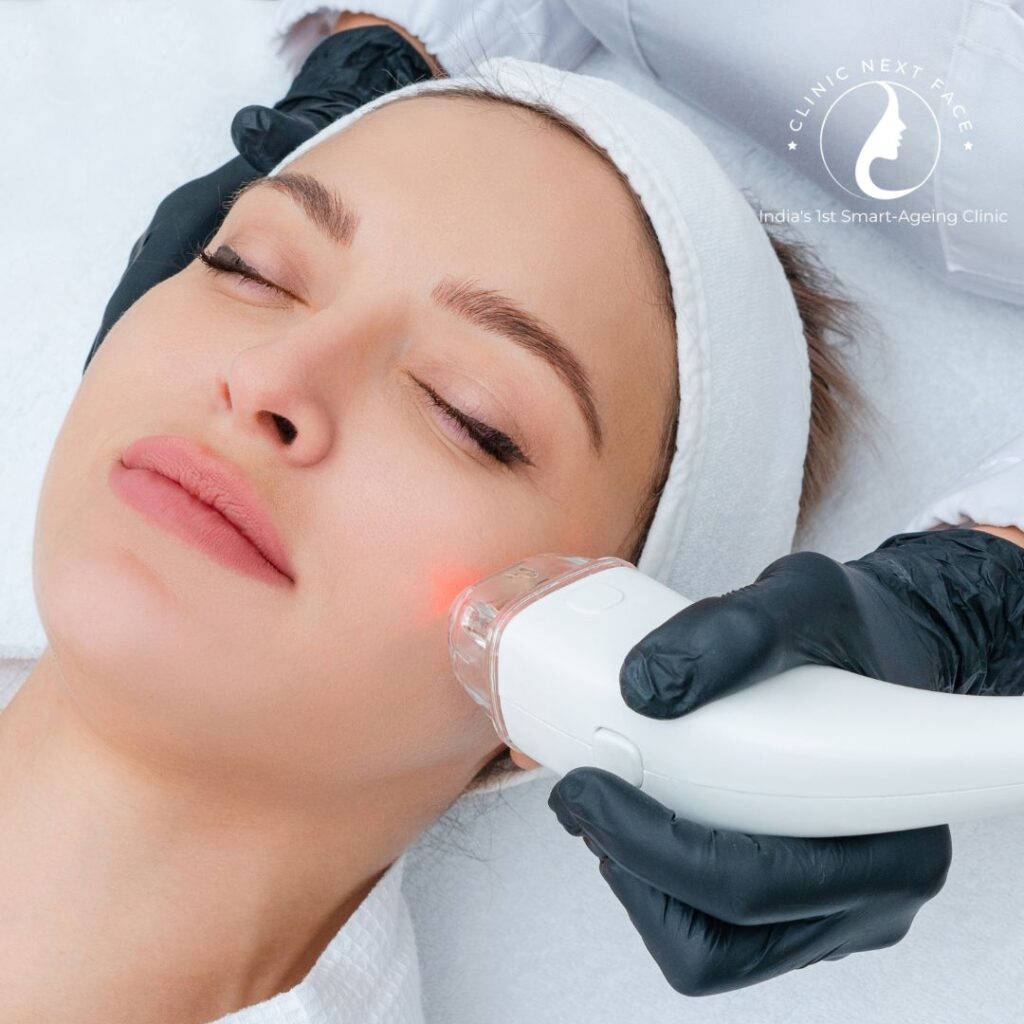 Laser toning removes tan and other issues, that affect the pigmentation, be it they are at the skin's surface or deep dermal layers. The process uses laser energy to penetrate the targeted areas of your skin. The laser beam breaks pigments, which usually appear as the effects of sun damage, aging, acne, dark spots, and other skin disorders. Laser toning can be performed on your face and other body parts. You may require 4 to 6 sessions to get the best results. 
Why Most Laser Machines Aren't Designed Per Indian Skin Tone?
The Indian skin with a high melanin content is more prone to injuries. Thus, the correct setting of laser parameters, early identification of complications, and quick therapy are crucial to avoid permanent issues. Laser technology advancements have developed more advanced and effective lasers. Indian skin varies from Type 4 to 6 and is more pigmented than Western skin because of continuing more epidermal melanin and bigger melanosomes. 
Thus, Indian skin is more prone to post-inflammatory hyperpigmentation after laser treatment. Most laser machines aren't built for Indian skin tones. IPL laser, long-pulse Nd:YAG, and diode laser cause more reactions as Indians have darker skin tones with hair follicles linked to sweat glands. You can get the desired results in 6 to 8 sessions. While people with hormonal issues may have to wait longer to get results. 
What Makes Clinic Next Face the Leader in Tan Removal Treatments?
CNF comes with a team of multiple doctors who use the latest US FDA-approved technologies to deliver customized tan removal treatment.  We specialize in fixing all sorts of skin aesthetic concerns. Our medical experts take regular training to stay acquainted with the newest technologies in the dermatology industry. Our team strictly follows global safety protocols to offer exceptional treatment and experience without compromising on customer safety. 
Sign Up for a Free Consultation
Want to get a tan removal treatment at our clinic? Sign up for a free consultation now. The experts at CNF will check your tanning condition, skin type, and tone, and suggest the right tan removal treatment accordingly. 
I was looking for a safe place for Lip Fillers in Bangalore, and I found CNF. My experience at Clinic Next Face has been one of the most cherished experiences of my life. Dr. Praharsh is an amazing doctor. I felt I was in the safest hands. The team is full of positivity and an extremely loving team.
I had been to Clinic Next Face last week and consulted Dr. Praharsh for an eyebrow lift procedure. I loved the way they explained and treated me very well. And I started seeing the results in a week. Thank you, clinic next face.
I visited Dr. Praharsh for an acne issue that I have been facing for quite some time. I was very happy with the results and more so with the doctor's patience to answer each of my questions patiently. I liked the fact that he would not push medication unnecessarily and instead give me the time to research and come back and see if I wanted to go ahead with the treatment. I would definitely recommend this aesthetic clinic as a place I trust.
"One of the best aesthetic clinics in Bangalore. They not only concentrate on your face but your lifestyle and nutrition-related problems as well. My skin and hair is so much better now thanks to Doctor and Vani."
"Went there for under-eye fillers and dark circle removal. One of the best experts on this. Amazing advice and very good consultation style. The doctor is a genuine when it comes facial aesthetics. Best aesthetic clinic in bangalore."