Global Skin-Lightening Market: In 2017, the global skin-lightening market was valued at approximately $4.8 billion and is projected to reach $8.9 billion by 2027.
Common Issue: Uneven Skin Tone: Uneven skin tone, characterized by dark spots or hyperpigmentation, is a common issue among individuals of all skin types and ages.
Causes of Uneven Skin Tone: Key causes include consistent sun exposure, pollution, hormonal imbalance (e.g., melasma), inflammatory hyperpigmentation (resulting from skin injuries or acne), and aging.
Skin Types Prone to Uneven Tone: Individuals with darker skin tones are more prone to hyperpigmentation due to higher melanin content. Protection from UV rays is crucial for preventing and managing pigmentation issues.
Treatment Possibilities: Uneven skin tone can be treated over time, depending on the cause. Treatments include over-the-counter products, medical facials, and advanced treatments.
Results Timeframe: Improving uneven skin tone takes time. With proper care and treatment, you can start seeing results in at least 30 days, while advanced treatments offer more immediate improvements.
In 2017, the global skin-lightening market value amounted to about 4.8 billion and is forecasted to reach some 8.9 billion by 2027.
Having an uneven skin tone is quite common among people of all ages with different types of skin. With the application of the best cosmetics and makeup products, you can make your skin tone look even and flawless. However, the results wash away with a face wash. It doesn't look good when your uneven skin tone develops into dark spots or blotchy patches, called "hyperpigmentation". 
Nothing like perfect skin exists in this world, but you can always get an even skin tone with our advanced treatment. At CNF in Bengaluru, our doctor will check the condition of uneven skin tone and perform the right treatment to even it out. 
Causes of Uneven Skin Tone
Here are the key causes of skin tone.
Consistent Sun Exposure
When your skin gets exposed to harmful sun UV rays, it damages your skin. Dark or brown spots, called sunspots, are the outcome of excess melanin production to protect your skin from harmful rays. 
Pollution
Gasses and particles emitted from traffic-related air pollution may penetrate your skin and cause dark spots, mostly on your face.
Hormonal Imbalance.
The hormonal imbalance boosts melanin production and causes melasma, a hormone-related hyperpigmentation. As pregnant women tend to have melasma, it is also called a "pregnancy mask".  You can also have melasma because of taking contraceptives/medications or as a reaction to using makeup and skincare products. 
Post-Inflammatory Hyperpigmentation
Skin injuries or acne lesions cause post-inflammatory hyperpigmentation, which is the darkening of your skin because of scarring  
Older adults may have a more uneven complexion than young people because of sun exposure and medications that intensify hyperpigmentation. Some researchers have specified that hyperpigmentation issues, such as melasma and post-inflammatory hyperpigmentation, may develop on all types of skin as they grow older. 
Skin Types Prone to Uneven Tone.
Dry skin is caused due to both interior and exterior factors. Your skin tends to get dry and crack because of a lack of moisture. It gets very sore and the tone looks uneven. Plus, your damaged skin will look more discolored and patchy than non-affected parts. Even though any person may develop an uneven skin tone, people with darker skin tones are more prone to hyperpigmentation. Asian, Hispanic, or African descent have more melanin content in their skin, which causes discoloration.
Can Uneven Skin Tone Be Completely Eliminated?
Yes, uneven skin tone can be eliminated but takes a long period. First, you should wait and see if your skin tone gets even over time. Pregnancy-related/Post-inflammatory hyperpigmentation usually requires no treatment as it gets resolved in a few months. Dermatology and medical treatments may help if it doesn't care for itself. You should also identify the cause of uneven skin tone.
If a birth control pill/skin product causes hyperpigmentation, stop taking it to reduce the appearance of dark spots in 6 to 12 months. 
If an inherent skin disorder causes uneven tone, the right treatment can help it fade away and prevent hyperpigmentation. Many OTC products may also treat uneven tone issues. Most of such products contain skin-brightening ingredients such as glycolic acid, vitamin C, retinol, niacinamide, salicylic acid, hyaluronic acid, hydroquinone, and cortisone.
At our clinic, you can do medical facials to treat uneven skin tone. We use medicated products to add the required nutrients and hydration to your skin, which enhances your skin tone and texture.
You may require advanced treatments to get a long-lasting glow on your face. 
How Long Does It Take to See Results?
Uneven skin can't be fixed quickly. It takes a minimum of 30 days to get an even skin tone with proper skin care and treatment. With our advanced skin treatments, you can see an immediate improvement. As you take more sessions, you get better results, and your skin tone evens out. 
5 Treatments for Uneven Skin Tone
Here are the treatments you can do at our clinic in Bengaluru to treat your uneven skin tone:
Chemical peels can deeply exfoliate your skin and remove the affected skin cells with a chemical solution to reveal fresh skin. The peeling can fix uneven skin tone/discoloration, reduce the appearance of scars and other blemishes, and enhance the overall texture. 
The strength of chemical peels depends on the level of your uneven skin tone, and the skin-penetrating abilities of the solution to be used. Superficial peel, the mildest chemical peel, is required to be repeated every 3 to 5 weeks for the best results. Your skin can heal in a week. The medium peel removes your upper damaged skin layer, requires repeated sessions for the best results, and about 2 weeks for healing. Deep peel uses strong acids to remove dead skin cells even from the deepest skin layer and requires 2 to 3 weeks to heal. 
Glutathione injections are a great choice to treat an uneven skin tone for people with all types of skin. This treatment can remove the dullness in your skin and restore the lost youthful glow. Your body naturally produces glutathione, also called the "mother of all antioxidants", which can repair skin tissues, slow down your aging, neutralize free radicals, and boost your immunity. 
Glutathione injections increase the level of glutathione inside your body, which retains your healthy and youthful skin. The injections remove dark spots, acne scars, pimples, wrinkles, and fine lines and decrease melanin pigmentation, which makes your skin even-toned. The results vary on factors, such as skin color, metabolic rate, and response. You may get results in 2 weeks.
A carbon laser peel treats uneven skin tone and also cures acne, large pores, and oily skin. We apply a carbon solution and laser to create a peeling effect on your skin. As the laser doesn't penetrate your skin very deeply, the treatment has less recovery time. It takes approximately 30 minutes and you can resume regular activities immediately. 
The carbon laser peel treats acne, which leaves scars and makes your skin tone look uneven. Once acne scars, dark spots, wrinkles, fine lines, dullness, and oily skin get cured, you get an even skin tone. Carbon laser peel is painless and non-invasive, which shows immediate results. Multiple sessions at an interval of many weeks may deliver the desired results.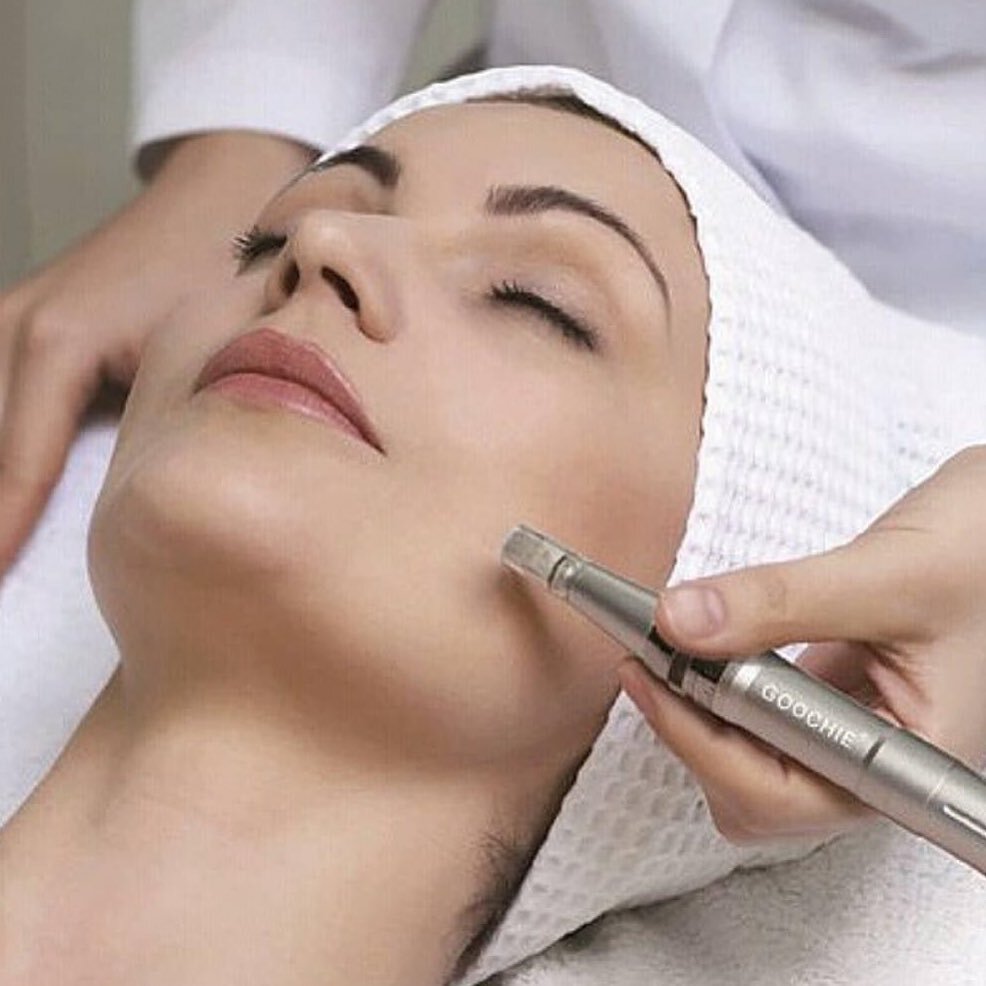 PlasmoDerm (PRF) is an advanced treatment using blood elements to naturally enhance your skin and even your complexion. The treatment extracts a small amount of blood and then positions it in a centrifuge, where it is quickly spun to distinguish PRF from other blood elements. 
The separated PRF contains concentrated platelets and growth factors, which are injected into your skin. It boosts collagen production and regenerates tissues, which lightens blemishes and gives you an even skin tone. The results vary depending on the area to be treated, your skin health, and the number of sessions. You can see immediate improvements but the best results take a few months to get visible and stay for 6 to 12 months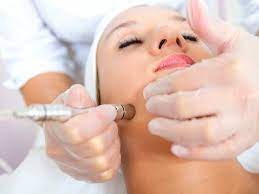 Microdermabrasion is a minimally invasive cosmetic treatment that fixes uneven skin tone and renews its texture. It suits all types of skin tones, cures imperfections, like mild hyperpigmentation, and gives you youthful skin. Your skin tone gets even as microdermabrasion reduces the appearance of wrinkles, fine lines, acne scars, age spots, melasma, and other blemishes. 
This treatment involves gentle exfoliation, which removes the dead skin cells, removes impurities, and forms a new skin layer in a week, which looks even. It minimizes the chances of blackheads and acne breakouts, which make skin tone look uneven. The repeated sessions can give you an even skin tone. 
SPF and Skin Protection
 
Applying sunscreen with a high SPF is crucial to protect your skin from UV rays, and prevent damaged skin and thereby, uneven skin tone. Consistent exposure to UV rays may cause skin cancers and the SPF in a sunscreen protects your skin against sunburn by blocking UV rays. The higher the SPF, the more sun protection for your skin. Using a good sunscreen is crucial to protect your skin from sun spots that cause uneven skin tone. 
The sunscreen you use should have broad-spectrum protection, SPF 30+, and water resistance. You can find sunscreen in the form of creams, lotions, gets, sprays, and ointments containing various ingredients. Apply sunscreen to body parts to be exposed at least 15 mins before going outside so it gets fully absorbed in your skin.
Sign Up for a Free Consultation
Do you want to even out your uneven skin tone and make it look flawless? Sign up for a free consultation today. At our clinic in Bengaluru, our expert will check the level of your uneven skin tone and recommend the right treatment to even it out. 
I was looking for a safe place for Lip Fillers in Bangalore, and I found CNF. My experience at Clinic Next Face has been one of the most cherished experiences of my life. Dr. Praharsh is an amazing doctor. I felt I was in the safest hands. The team is full of positivity and an extremely loving team.
I had been to Clinic Next Face last week and consulted Dr. Praharsh for an eyebrow lift procedure. I loved the way they explained and treated me very well. And I started seeing the results in a week. Thank you, clinic next face.
I visited Dr. Praharsh for an acne issue that I have been facing for quite some time. I was very happy with the results and more so with the doctor's patience to answer each of my questions patiently. I liked the fact that he would not push medication unnecessarily and instead give me the time to research and come back and see if I wanted to go ahead with the treatment. I would definitely recommend this aesthetic clinic as a place I trust.
"One of the best aesthetic clinics in Bangalore. They not only concentrate on your face but your lifestyle and nutrition-related problems as well. My skin and hair is so much better now thanks to Doctor and Vani."
"Went there for under-eye fillers and dark circle removal. One of the best experts on this. Amazing advice and very good consultation style. The doctor is a genuine when it comes facial aesthetics. Best aesthetic clinic in bangalore."